Services are available for Caregivers who are:
Family members caring for someone 60 years of age or older.
Caregivers who are 60 years of age or older and care for a disabled adult over 18 or for another older adult, age 60 or older.
Caring for a loved one who needs assistance with 2 or more Activities of Daily Living (ADL's).
Residents of Calhoun County.
Services Include:
Information and referrals
Support groups
Caregiver training
Counseling
Caregiver Resource Library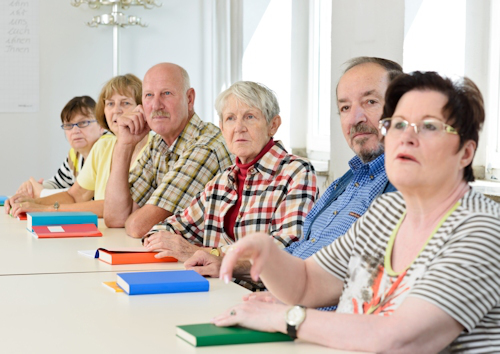 Senior Health Partners offers free classes for caregivers, friends and family to be educated and supported in various issues of caregiving, including improving caregiving skills, using community services and taking better care of yourself.
Senior Health Partners also offeres several Caregiver Support Groups, including a general caregivers support and a Parkinson's Disease Caregiver specific group.

A FREE six-week series designed to provide caregivers with the tools to:
Reduce personal stress and change negative self-talk
Communicate feelings and needs to others
Set limits and learn to ask for help
Use community services
Deal with difficult emotions – like anger, guilt and depression
Make tough caregiving decisions
Deal effectively with difficult family decisions
For more information or to register, please call Anne Clark, Eldercare Coordinator, at 269.986.3135 or email us.