Senior Health Partners began the 'Aging Well Series' in 2006. Since then it has become a key voice for health concerns in our community. Area physicians and health professionals present programs on a wide range of health and wellness topics so older adults and their loved ones can make informed decisions about their healthcare.
Some of the topics we've covered are Heart Health, COPD, Migraines, Breast Cancer, the Common Cold, Stroke Treatment, Alzheimer's Disease, Parkinson's Disease, Healthy Cooking, Lupus and Breast Cancer.
Why attend an Aging Well Series Educational Program?
To keep up-to-date with new medical technology, procedures and treatment options
To learn more about preventing and managing common diseases of aging so you can make informed decisions about your healthcare
To get accurate information from local physicians and other medical experts
It's FREE and open to the public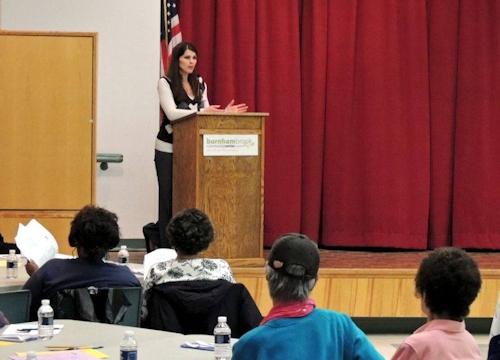 All 'Aging Well Series' are free, open to the public and include lunch.
You can call Senior Health Partners at 269.441.0948 or email us for more information.